Refurbished Nine Injection Pump Fiat Doblo Idea Punto Stilo 1.9 Jtd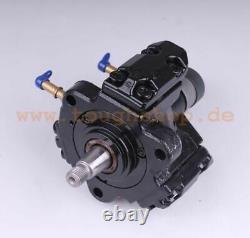 Austauschangebot (verkauf im tausch gegen altteil). Bei reckgabe des defekten altteils, wird ihnen die kaution zur-ck overwiesen. Siehe pfandregelung unten in der beschreibung fer mehr details. The deposit will be paid back after we receive your old defective car part. Please read core pledge policy in the item description for more details. Offer to exchange sale in exchange for d? An old piece: the sale price n? When the defective old part is returned, the deposit will be refunded.
For more details, refer to the \"deposit regulation\" at the bottom of the description. Bosch einspritzduese / injektor / injector 0445010071. General-berholt (zerlegt, gereinigt, verschlei-teile und defekte teile ausgetauscht, zusammengesetzt, lackiert, auf pre-fstand mehrere stunden getestet). Bitte lesen sie unbedingt die pfandregelung.
Bitte vergleichen sie vor dem kauf , ob einer der oem/om vergleichsnummern auf ihrem alten defekten teil steht. Rocknahmen gestalten sich bei produkten die bereits eingebaut waren nur sehr umst-ndlich. Wir gew-hren fer alle artikel ein einmonatiges reckgaberecht. Bitte haben sie verst-ndnis dafar, dass wir bei ràcksendungen nicht fer die versandkosten aufkommen kunnen.
Der preis gilt nur bei reckgabe ihres defekten altteiles. Wir berechnen ihnen euro pfand zus-tzlich bis ihr defektes altteil bei uns eingegangen ist. Dies dient dem versandprozess zu beschleunigen. Sobald ihr defektes altteil bei uns eingeht, wird ihnen der betrag zur-ckerstattet (wir brauchen in der regel 3-6 werktage). Die reckversandkosten tr-gt der kunde. Das beschleunigt den versand ebenfalls. Falls sie per bezahlen, 'berweisen sie bitte den kaufpreis 'pfandbetrag' versandkosten um verz-gerungen zu vermeiden.
Altteile messen spenttens nach 45 tagen bei uns eingehen. Nach 45 tagen kunnnen sie selbstverst-ndlich auch noch altteile zur-ck senden, aber hier kommt es zu einem abzug von 20%. Weil wir nach 45 tagen ersatz beschaffen messen.
Ansonsten hetten wir kurz- bis mittelfristig diese teile nicht im programm. Das kunnnen wir uns nicht leisten.
Altteile die nicht innerhalb 6 monaten zur-ck gesendet werden, konnen nicht mehr angenommen werden. Wir finden diese frist mehr als angemessen. Lange rede kurzer sinn; bitte senden sie die altteile innerhalb 45 tage zu uns zur-ck. I schneller desto besser fer uns alle.
Schlie-lich wollen sie den pfandbetrag schneller zur-ck und wir die altteile. Bitte beachten sie, dass ihr altteil pfandf-hig sein muss. Keine abgebrochene stecker, keine abgebrochene sensoren.
As teil muss an einem steck sein, d. Es darf nicht in einzelteile zerlegt sein, sondern nur fachm-nnisch abmontiert. Samstags und sonntags findet kein versand statt. Versand findet mit dhl statt kann abgabe des pakets bis zu 1 - 2 tage dauern, allerdings i.
Nachnahmesendungen verursachen kosten nachnahmepaket kostet derzeit zzgl. Ab einem einkaufswert von 500 eur (ohne pfand) 'bernehmen wir die nachnahmekosten fer sie. Wir liefern die sendungen mit dhl premium.
Kunden von innerhalb eu, die eine eu-umsatzsteuer-identnummer besitzen bekommen die mehrwersteuer komplassen (minus 16%). Vorausgesetzt die ware wird versendet, weil wir einen versandnachweis ben-tigen.
Kunden aus nicht eu-land bekommen bekommen die mehrwersteuer komplett erlassen (das hei't verkaufspreis abz-glich 16%). Dies gilt auch fer nicht-gewerbliche kunden.
Wir versenden diese ware europaweit und nach nordamerika. Wenn ihr land au-erhalb europa oder nordamerika liegt, senden sie uns bitte eine anfrage mit plz und lundername.
Wir melden uns bei ihnen sobald wie màglich, ob ein versand meglich ist und mit kosten und laufzeitinfo. Wir kunnnen ins ausland leider nicht per nachnahme liefern (nur bei gràeren auftr-gen auf anfrage meglich). 2 werktage fer belgien, denemark, finnland, frankreich, groebritien, Irish, Italian, liechtenstein, l luxemburg, niederlande, norwegen, 'sterreich, polen, schweden, schweiz, slowakei, slowakei, semanien, spanien, tschechische republik, ungarn.
3 werktage fer guernsey, jersey, kroattien, lettland, litauen, portuguese, rumenen. 4 werktage fàr Andorra, Bulgarian, gibraltar, san marino. 5 werktage for estland, monaco.
Info: english / francese / italiano / espaol. The product is reconditioned / remanufactured this means wear parts have been changed, all items have been checked several hours with a testing station from bosch. Please check the oem/om part number of your current defective item. If you find this number in our item description above as reference number, this is the right part number.
Please ask your garage if you have any doubt. It is not reliable to search for the part using the vehicle list above. If the part number isn't visible anymore on your current part this method can be used.
Otherwise ask your garage to check the part number using a mirror or research camera. This price is only valid if you send us your old defective item. We will charge you with additional euro as a deposit (core pledge) prior sending you the spare part. Please note that parts must be refundable. The items are not allowed to be mechanical damaged e.
They are not allowed to be dismantled (only complete parts in are refundable). The part number on the item has to be readable. Vat discount for customers from outside germany: customers within eu which have a valid eu-vat-number do not have to pay the german vat (16% less). Cores must arrive within 45 days to us at the latest. After 45 days, you can of course also send cores back, but here it comes to deductions of 20% because we have to supply new cores if the pump doesn't happen a certain time. Otherwise some products will not be available within shortest time. We do not accept any core after 6 months have passed.
Long story shorts; Please send the cores within 45 days back to us. The faster the better for us all. Finally, you want the deposit amount faster back and we need the cores back faster. Customers from outside eu do not have to pay the german vat (16% less).
(disassembled, cleaned, used parts replaced, reassembled, painted, tested on a test bench for several hours). No low-end import from the Middle East, but only original products, used by the vehicle manufacturer. Before you buy, please check if your old defective part has an oem/om comparison number.
The returns on the pieces that have been mounted are very complicated. You can return all your coins to us within a month. 1 month's right back? Settlement on the deposit - very important! The price is only valid if we receive your defective part.
We will charge you an additional euro lump sum deposit if we do not? This is used to speed up the shipping process.
In case of return of the defective old part. We also charge you a deposit [euro] price of l? Item - deposit - fees d? To this your defective part has reached us. This is used to speed up the shipping process. As soon as your defective old part reaches us, the deposit is immediately refunded (3-6 days). The cost of shipping back is the responsibility of the customer.
If you pay by bank transfer, please transfer the deposit amount, purchase price and shipping fee in addition, in order to transfer the deposit amount, the purchase price and the shipping fee in addition to? The old coins must be sent to us within 45 days at the latest. In short, please return the old parts to us within 45 days.
The faster, the better for all of us. You will receive the return of your deposit faster, and we will receive the old coins. After 45 days, you can of course also return the old coins, but here a 20% deduction is applied. Because we have to get a replacement after 45 days. Otherwise, we would not have those elements in the program in the short to medium term. Old coins that are not returned within 6 months can no longer be accepted. We find this time more than sufficient. Long story short; please return the old coins to us within 45 days. The faster the better for all of us.
After all, you want to get the deposit back earlier and we want the old coins. Please note that your defective part must be able to be logged. \"Being recorded\" means: - no external mechanical damage (for example, no broken connectors, no broken sensors).
The room must be in one piece, c. It should not be in parts, but only professionally dismantled. Abroad, deliveries for reimbursement are only possible in exceptional cases. Contact us for this before the purchase. Discount for customers with a valid European vat number and for customers outside the EU. Eu customers with a valid vat number receive a discount to the german vat (16%). Customers from non-EU countries do not pay German vat (16%).
This also applies to non-commercial customers. Stato: ricondizionato (smontato, pulito, parti di usura sostituite, assemblato, verniciato, testato su banco di prova per diverse ore). Nessun importazione a basso costo dall'estremo oriente, ma prodotti originali, utilizzati dal costruttore del veicolo in fabbrica.
Prima dell'acquisto, confrontare se il pezzo usato difettoso riporta uno dei numeri di riferimento oem/om. I resi per i prodotti già montati risultano molto ingombranti. Concediamo una garanzia di rimborso di un mese su tutti gli articoli. 1 mese di diritto di recesso. Il prezzo è valido solo per la rest renderingzione della parte usata difettosa.
Vi addebiteremo una cauzione di euro in aggiunta fino alla ricezione da parte nostra della parte usata difettosa. Questo serves ad accelerare il processo di spedizione.
Non appena riceveremo la parte usata difettosa, l'importo vi sarà subito rimborsato (3-6 giorni). Le spese di spedizione del reso sono a carico del cliente. Se pagate con bonifico bancario, vi preghiamo di trasferire l'importo della cauzione più il prezzo di acquisto e le spese di spedizione, al fine di evitare ritardi.
Vi preghiamo di notare che la parte usata deve poter essere soggetta a cauzione. Nessun danno meccanico esterno (ad esempio, senza spine rotte, senza sensori rotti).
It codice della parte deve essere visibile e leggibile. La parte deve essere in unico pezzo, cioè non deve essere suddivisa in singole parti, my solo smontata professionalmente. The consegne contrassegno all'estero sono possibili solo in casi eccezionali. Per questo è necessario contattarci prima dell'acquisto. Sconto per i clienti con una partita iva ue valida e per clienti al di fuori dell'ue.
I clienti all'interno dell'ue, che hanno una partita iva valida ricevono lo storno completo dell'iva tedesca (meno 16%). I clienti provenienti da paesi extra-ue non devono pagare l'iva tedesca (meno 16%). Questo vale reche per i clienti non-commerciali. Estado: revisado (desmontado, limpiado, piezas de desgaste reemplazadas, montado, pintado, probado en banco de pruebas durante varias horas).
Nada de importaciones baratas del lejano oriente, sino original productos, que es lo que utiliza el fabricante de veh-calos from the fàbrica. Antes de comprar, compares si aparece alguno de los nemeros de comparativa oem/om en su pieza antigua defectuosa.
Las retireadas de productos ya instalados son muy complicadas. Todos nuestros productos tienen a derecho de devolucion de un mes.
1 mes de derecho de revocacion. El precio es velido 'nicamente con la devolucion de su art-cole antiguo defectuoso. The cobraremos euro de fianza adicionales hasta que recibamos su art-cole antiguo defectuoso.
Esto permite acelerar el proceso de envào. Una vez que recibamos su art-cole antiguo defectuoso, le devolveremos inmediatamente dicha cantidad. Los gastos de envao corrron a cargo del cliente.
Si paga por transferencia bancaria, transfiera el import del depàsito ms el precio de compra y los gastos de envào para evitar retrasos. Tenga en cuenta que su art-calo antiguo en estado de ser devuelto. En estado de ser devuelto significa. Sin das externos mec-nicos (por ejemplo, sin enchufes rotos, sin sensores rotos). El nemero de pieza debe ser visible y legible en la pieza. La pieza debe estar en una sola pieza, es decir, no se debe desensamblar en partes individuales, sino ser desmontada por profesionales. Precio de revendedor y comercial: envàenos una solicitud de precio especial por correo electr-nico o visit nuestra toughshop.
Los envàos contra reembolso al extranjero solo son posibles en casos excepcionales. Para ello, tiene que ponerse en contacto con nosotros antes de realizar la compra. Descuento para clientes con un nemero de iva vàlido para la ue y para los clientes de fuera de la ue. Los clientes de dentro de la ue que posean un nemero de identificacion a efectos del iva en la ue eston exentos totalmente del iva alecon (menos 16%).
Los clientes procedentes de paeses de fuera de la ue no deben pagar el iva aleton (menos 16%). Esto también se aplica a los clientes no comerciales. Pongase en contacto con nosotros por correo electr-nico para efectuar una compra sin iva. The item \"refurbished fiat doblo idea punto stilo 1.9 jtd\" is on sale since Monday, September 28, 2020. It is in the category \"auto, motorcycle - parts, accessories-auto parts - air intake, food and parts for injectors\". The seller is \"autoteilekontor_com\" and is located in regenstauf. This item can be delivered anywhere in the world.
reference number oe/oem: 55222114
product group: engine part
reference number oe6: fuel injection pump
reference number oe3: 0445010071
ean: 8435078349911
reference number oe2: diesel fuel pump
reference number oe4: injection pump
reference number oe: alfa romeo
manufacturer part number: 55222114
reference number oe5: 3165143300060
reference number oe1: fiat
type: diesel fuel injection system
fabricant: bosch
mark: - unmarked/generic -