Bosch 0445010006 Injection Pump F. Alfa Romeo 156 & 166 2.4 Jtd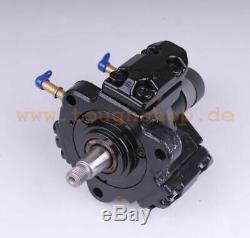 Bosch 0445010006 f of injection pump. Alfa Romeo 156 & 166 2.4 jtd. This product page has been automatically translated. If you have questions, feel free to contact us. 0445010006 Bosch injection pump alfa romeo 156 & 166 2.4 jtd.
Austauschangebot (sales in exchange for old part). The sale price is valid only if you send us your old room or we put a deposit (140) salary. When the old defective part is returned, the deposit will be returned.
View deposit diagram below in the description for details. Exchange offer (we need your old kernel). Our price is valid only if you send us your defective item or pay a deposit (140). The deposit will be refunded upon receipt of your old piece of defective car. Please read the basic policy commitment in the item description for details.
Exchange offer (sale of an old coin exchange) is only valid the sale price if you return us your old room or when we pay a deposit (140). When returning the old part fails, the deposit will be refunded. For more details, refer to \Injection Pump Bosch 0445010006 for Original.
Alfa Romeo 2.4 jtd, 100/103/110 kw platform: 932, 936, also for 156 (break sport), 166. Fiat 2.4 jtd 130, 96 kw, platform 185, also for Marea (weekend). 99/100/103/110 kw platform: 838a, 838b, 839ax, 838bx, 841ax also for kappa lybra, thesis, sw. Please compare if one of the numbers below is on the old pump. 0445010006, 0445010006, o445o1ooo6 o 445 O1O OO6. 0445010002, 0445010002, o445o1ooo2 o 445 O1O OO2. 0986437001, 0986437001, o986437oo1 o 986,437 oo1. 3165143138182 QC / cp1s3 / r65 / 10-s. OEM Part Number (vehicle manufacturer). Refurbished (disassembled, cleaned, wear parts and defective parts replaced, assembled, painted and tested on the test bench for several hours). The test report is included.
Please read the custody regulations. Please comparison shop if a comparative numbers oem / om your old broken part. Withdrawals are very heavy for already installed products. We grant the right to return a month for all items.
Please understand that we can not pay the shipping costs for returns. Right of withdrawal a month. Prescribed Deposits - very important! The price is only valid when you return your defective part.
We charge 140 euro deposit in addition to receiving your defective part. This speeds up the shipping process. Once we receive your defective part, the amount will be refunded (we usually need 3 to 6 days). The customer bears the cost of return.
This also accelerates the expedition. If you pay by bank transfer, please transfer the purchase price + deposit + shipping costs to avoid delays.
We must receive the old items after 45 days at the latest. After 45 days, you can of course return old items, but there is a 20% discount. Because we have to get replacements after 45 days. Otherwise, we would not have these parts in the short or medium term program. The old items that are not returned within 6 months can not be accepted.
We find that more than reasonable time. Long story short; please return the old parts in 45 days. The faster the better for us all. After all, you want to recover the deposit quickly and we want the old parts. Please note that your old unit must be demountable.
No external mechanical damage (eg no broken plugs, no broken sensors). The room should be in one piece, that is to say, it should not be dismantled into individual parts, but only professionally disassembled. We send all shipments whose payments come from Monday to Friday at 15 pm the same day. There is no delivery on Saturdays and Sundays.
The shipping is done with DHL (it may take up to 1 to 2 days after delivery of the package, but usually only one day). Shipments against refund a surcharge (the parcel against repayment currently costs more 8 eur).
We deliver shipments with DHL premium. Provided that the goods are shipped as we need a proof of shipment. This also applies to non-business customers. If your country is outside europe or north america, please send a request with postal code and country name.
We will respond as soon as possible if the shipment is possible, with information on costs and execution time. Unfortunately, we can not deliver cash on delivery abroad (only possible for larger orders on request). 2 working days for Belgium, denmark, finland, the France, britain, ireland, italy, liechtenstein, luxembourg, the netherlands, norway, austria, poland, sweden, switzerland, slovakia, slovenia, spain, the Czech Republic, hungary. 3 working days to Guernsey, Jersey, Croatia, Latvia, Lithuania, Portugal, Romania. 4 working days to Andorra, Bulgaria, Gibraltar, san marino.
5 working days to Estonia, Monaco. Info: English / French / Italian / Spanish. The product is reconditioned / refurbished this means that the wear parts have been changed, all items have been checked several hours with a Bosch testing station. The test protocol is included in the shipment. The product has a 2 year warranty.
This is a guarantee of return. Please understand that we are not willing to pay for shipping at the end of the world (in fact, nowhere outside of Germany, we are responsible for shipping / all prices are ex works) . All shipments include a commercial invoice. Please check the part number oem / om your current defective item.
If you find this number in our item description above reference number, this is the right part number. Please check with your garage in case of doubt.
It is not reliable to search the room using the vehicles listed above. If the part number is no longer visible on your current piece, this method can be used. Otherwise, ask your garage to check the part number using a mirror or a camera search. This price is valid only if you send us your defective item.
We will charge you an additional fee 140 Euro as security (main pledge) before you send the replacement part. After receiving your defective pump, we will refund you within 3-6 working days. Shipping costs must be paid by you.
Please note that the parts must be reimbursable. The articles must not be damaged mechanically (e. They are not allowed to be removed (only complete pieces are refundable). The part number of the item must be legible.
VAT reduction for customers outside of Germany: customers in the eu eu with a valid VAT number does not have to pay German VAT (16% less). The cores must be received no later than 45 days.
After 45 days, you can of course also send the nuclei, but here it is 20% deductions because we need to provide new cores if the pump fails at some point. Otherwise, certain products will not be available as soon as possible. We do not accept nucleus after 6 months.
Long story short; please return the nuclei in 45 days. Finally, you want to recover the deposit more quickly and we need the hearts faster.
Customers outside the eu should not pay German VAT (16% less). We send this article worldwide.
We do not ship using cod. (Disassembled, cleaned, replaced worn parts, reassembled, painted, tested on a test bed for several hours). No import low-end middle east, corn only original products, used by the vehicle manufacturer.
Before buying, check whether your defective part carries a comparison number oem / om. Returns on parts being assembled are very complicated.
You can return all your documents within a month. 2 years warranty 1 month right of return invoice. Rules on the set - very important!
The price is only valid if we receive your defective part. We will charge a fixed deposit of 140 euro extra if we have not received. This is to speed up the shipping process.
The price is only valid that in case of return of the old part defective. We charge plus a deposit [140 euro] (item price + deposit + shipping) until your item is defective reached us. This is to speed up the shipping process. This your old unit defective reaches us, the security deposit is refunded immediately (3-6 days).
Return shipping costs are the customer. The old items must be received within 45 days at the latest. In short, please return the old parts in 45 days.
The faster, the better for us all. You will soon return your deposit and we old parts. After 45 days, you can of course also restore the old parts, but here a deduction of 20% is applied. Because we have to get a replacement after 45 days. Otherwise, we will not have these in the short and medium term program.
We can not afford that. We find that more than enough time. The faster the better for us all. After all, you want to recover the deposit earlier and we want the old parts. Please note that your defective part must be recorded. \The room should be in one piece, c.
It should not be in parts, but only removed professionally. Resellers & Business: send us email and ask for special rates by email or visit our toughshop. Abroad, deliveries against payment are possible only in exceptional cases. Contact us for it before buying. Discount for customers with a valid number of European and VAT for customers outside the eu.
Guests of the eu with a valid VAT number achieved a reduction in the amount of the German VAT (16%). Customers from eu non-members are not passed by the German VAT (16%). Stato: ricondizionato (smontato, pulito, party di usura sostituite, assemblato, verniciato, testato knew banco di prova per various ore).
Nessun Importazione a basso costo dall'estremo directs my prodotti originali, utilizzati dal Costruttore del veicolo in fabbrica. Prima dell'acquisto, confrontare if pezzo usato difettoso riporta uno dei numeri di riferimento oem / om. I resi per i prodotti già molto montati risultano ingombranti. Concediamo di una garanzia rimborso di un mese su tutti gli articoli.
1 measures the direction of the recess. Il prezzo è valido solo per la parte della restituzione usata difettosa.
Vi addebiteremo di una cauzione 140 euro in aggiunta fino alla ricezione da parte della parte nostra usata difettosa. Quest to serve ad accelerare it processo di spedizione. Non appena riceveremo la parte usata difettosa the importo vi sarà subito rimborsato (3-6 giorni). The spedizione del sono reso a carico del cliente. If pagate bonifico bancario con vi di preghiamo trasferire the importo della più cauzione il prezzo di acquisto e le spese di spedizione, al fine di evitare ritardi.
Vi preghiamo di notare che la parte deve poter essere usata soggetta has cauzione. Nessun danno meccanico esterno (ad esempio, senza spine rotte, senza sensory rotti).
The Codice della parte deve essere visibile e leggibile. The parte deve essere in a unico pezzo, cioè non deve essere suddivisa in singole party, my solo smontata professionalmente. The consegne contrassegno all'estero possibili sono solo in casi eccezionali. Per questo è prima necessario contattarci dell'acquisto.
Sconto per i clienti una partita con iva eu ​​e valida per clienti al di fuori dell'ue. I clienti all'interno dell'ue, che hanno una partita iva valida ricevono lo storno completo dell'iva tedesca (meno 16%).
I clienti provenienti da paesi extra-ue non Devonian pagare the iva tedesca (meno 16%). Questo vale anche per i clienti non commerciali. Estado: revisado (desmontado, limpiado, piezas of desgaste reemplazadas, montado, pint, probado banco de pruebas durante varias horas).
Nada importaciones baratas del lejano directs, Sino productos originals That es lo That utiliza el Maker vehículos from the fábrica. Antes de comprar, compare if aparece alguno de los números of comparativa oem / om en su antigua defectuosa pieza. The retiradas productos are instalados son muy complicadas. Todos nuestros productos yours a derecho devolución one my. 1 with the derecho of revocación.
The con precio es válido únicamente devolución su artículo Town defectuoso. The cobraremos 140 euro fianza adicionales has hasta su artículo that recibamos Town defectuoso. Esto permite el proceso de envío acelerar. Una vez su artículo that recibamos Town defectuoso the devolveremos inmediatamente dicha cantidad. Los gastos de envío correrán a cargo del cliente. If paga por transferencia bancaria, transfiera imports el del depósito más el precio de compra y los gastos para evitar retrasos of envío. Tenga en cuenta su artículo that Town in estado de ser devuelto.
In estado significa ser devuelto. Sin daños externos mecánicos (e.G, sin enchufes rotos, sin sensores rotos). The visible pie number and readable in the pie. Precio de revendedor comercial y: ENVIENOS una solicitud of precio por correo electrónico o special visit nuestra toughshop.
Los envíos contra reembolso al extranjero solo sound possibles in casos excepcionales. Para ello, tiene que ponerse in contacto con nosotros antes de realizar la compra. Descuento para clients con un número de iva válido para eu and the para los de fuera clients of the eu. Los dentro customers eu as a posean número de identificación has efectos del iva and eu están totalmente exentos iva del alemán (menos 16%). Los países clients procedentes of fuera of the ue no deben pagar el alemán iva (menos 16%). Esto también los aplica is no comercial clients. Póngase in contacto con nosotros por correo electrónico efectuar para una compra sin iva. Condition other legal maturity rating reductions: remarks: condition: invoice stato: estado: pedimento ph. The item \air, \ petrol injectors supply \The seller is \This article can be shipped worldwide.
oe Code: QC / cp1s3 / r65 / 1o-s, 0445010006, 0445010002, 0445010006 <\/ li>
reference number oe / OEM: 60814977 <\/ li>
product group: engine room <\/ li>
ean: 3165143094631 <\/ li>
product type: diesel system dinjection <\/ li>
manufacturer part number: 0445010006 <\/ li>
Manufacturer: Bosch <\/ li>
brand - no brand / generic - <\/ li> <\/ Ul>