Car Battery Varta Agm F21 12v 80ah 800a Start & Stop 580,901,080 315x175x190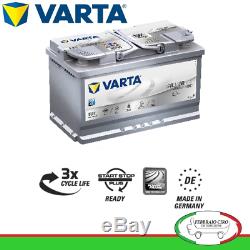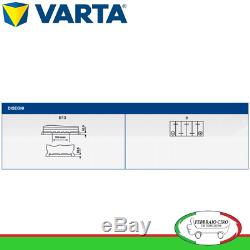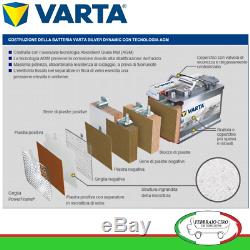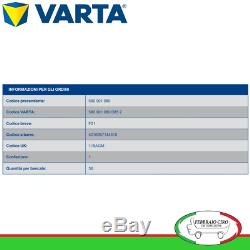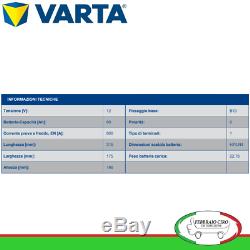 Car battery varta f21 agm 12v 80ah 800a start & stop 580,901,080 315x175x190. This product page has been automatically translated. If you have questions, feel free to contact us.
Key benefits made in germany, the largest factory production agm patented grid PowerFrame® world for a high starting power, fast charging and a high corrosion resistance meets all criteria origin of the ideal car manufacturer for all vehicles equipped with start-stop system - starts earlier, never gets tired, lasts longer (some of ow systems designed to ensure maximum fuel savings in start-stop systems) life cycle 3 times longer than conventional batteries varta. If you choose a fitted battery varta silver ® dynamic agm of the most advanced technology, you will have an exceptional battery capable of supplying power even vehicles and accessories with high power consumption. It offers three times more autonomy than traditional batteries. The batteries varta ® dynamic agm silver are ideal for cars with start-stop systems, for which the battery must be quickly recharged using the energy recovery technology during braking. Key benefits of silver dynamic agm.
Made in Germany, the largest plant producing agm world. Grid patented PowerFrame® for high starting power, fast charging and high corrosion resistance. Substitution \Ideal for all vehicles equipped with start-stop system - it starts earlier, never gets tired, lasts longer (part ow systems designed for maximum fuel economy in start-stop systems).
Unmatched performance for start-stop systems. Life three times longer than a conventional battery. Maximum cold start performance (cca) that allow the engine to start even in extreme climatic conditions ensuring the perfect functioning of all the features of comfort and safety. Recyclable and produced with energy-saving systems. Keep in mind: an agm battery should be replaced by another agm.
Varta recommends that the replacement is performed only in a qualified workshop. As for the measures and polarity of the battery, they are updated with the utmost care! Due to rapid technological change, it may happen that all the points are not updated in time. We do our utmost to that information is always as current as possible.
In all cases, we ask that you always refer to what is stated in the manual of use and maintenance of your car before buying and installing the battery, making sure it is correct with measures, amperage and polarities. We are not responsible for compatibility issues.
We thank you for your understanding. Ours expeditions take place within 24 hours of receipt of payment. I delivery they depend on the destination and generally take place in 24-48 hours, excluding holidays. It is available cargo insurance at an additional cost.
It is issued invoice instead of a receipt if requested in procurement notes, in this case, the payment of the holder must correspond with the holder of the bill. It is important to communicate a fixed or mobile telephone number to provide the courier to trace in case of problems (absence of the recipient and / or incorrect address) associated with the delivery of the goods.
Contact us before leaving negative feedback. Aga silver model dynamic: 580901080 capacity: 80ah cca 800 has width 175 (mm) length: 315 (mm) height: 190 (mm) code function: f21 aga dynamic main advantages of silver silver dynamic replacement agm \Unmatched performance for recyclable start-stop systems and products with energy saving systems nb we thank you for your understanding. Payment invoice - tax receipt issued regularly. Visit our website for more offers!
The seller is \
brand: varta <\/ ​​li>
Type: agm <\/ li>
manufacturer part number: f21 <\/ li>
ean: 4016987144510 <\/ li> <\/ Ul>