Manual 6-Speed Gearbox Mito / Fiat 500l 0.9 Twinair 105 HP 46341804 / 199b6000 2015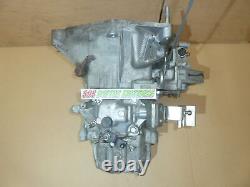 SOS ENGINE BOXES, the specialist in gearbox and engine, offers you with invoice and warranty. 6 MANUAL GEARBOX MITO / FIAT 500L 0.9 TWINAIR 105 HP 46341804 / 199B6000 2015.
The gearbox has been checked. The selling price includes the exchange of your product.
Available in-store at 6 rue Emile Sehet ZA les Chataigniers 95150 TAVERNY. Please contact us for availability. Bank transfer or Credit card.