Fuel pump for Coupe Tipo Tempra 1.8 IE 16V 46402826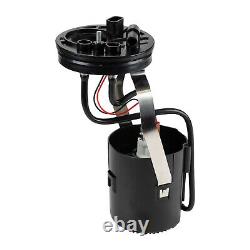 Fuel pump for Coupe Tipo Tempra 1.8 IE 16V 46402826. The specified OE numbers are for comparison purposes only. This item is an identical replacement part. With our years of know-how, we only supply quality products in original equipment manufacturer quality.
We guarantee the highest quality and a 100% fit! Fast delivery, express shipping available.
The standard delivery time is approximately. You have the option to order the goods by "express" to receive them faster. The minimum delivery time is one working day. What was started over 30 years ago as a sole proprietorship by "Axel Augustin" has now developed into a wholesaler specializing in the Fiat & PSA Group.
The family business is based in the northern part of Germany and is now in its 2nd generation, covering an area of 9,000 m². With over 30,000 different stocked original and identical replacement parts, the Augustin Group has established itself as a professional and competent partner for wholesalers and workshops. A large number of long-term customers appreciate the know-how and proven quality. The quality of our products is our top priority!
- This guiding principle always accompanies the owner-managed company and forms the cornerstone of the company's philosophy. The close and trusting business relationship with long-term suppliers also helps to constantly ensure product quality and expand the product range. The concerns of the customers are also given the highest priority by the competent and friendly sales team of the Augustin Group. Flexibility and speed are expected.