Valeo FTE 1100126 Clutch Slave Cylinder for Fiat Alfa Romeo Lancia Vauxhall Opel Chrysler Jeep.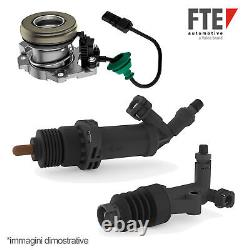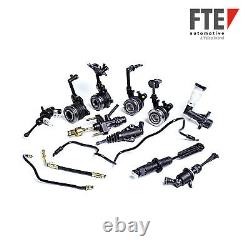 Valeo FTE Clutch Release Bearing CSC Fiat Alfa Romeo Lancia Vauxhall Opel Chrysler Jeep. Hydraulic clutch release bearing C. Valeo / FTE Clutch Master Cylinder for Fiat, Alfa Romeo, Lancia, Vauxhall, Opel, Chrysler, Jeep. Other identification code: ZA2609.7.1.
Hole diagram / number of holes: 2. As the CSC is located inside the transmission housing, replacing this component has become much longer (at the same time as replacing the clutch) compared to semi-hydraulic systems. Therefore, it is necessary to systematically change the CSC when replacing a clutch. Valeo, the specialist in automotive spare parts. Valeo is an automotive supplier, partner of all manufacturers worldwide. As a technological company, Valeo offers innovative systems and equipment that reduce CO2 emissions and promote intuitive driving. As of December 31, 2019, Valeo employs 114,700 employees in 33 countries, with 191 production sites, 20 research centers, 39 development centers, and 15 distribution platforms.
Alfa Romeo 55224015, Alfa Romeo 55232693, Alfa Romeo 55240571. Dodge 68151146Aa, Dodge 68166658Aa, Dodge 68189855Aa, Fiat 55224015.
Fiat 55232693, Fiat 55240571, Jeep 68151146Aa, Jeep 68166658Aa. Jeep 68189855Aa, Lancia 55224015, Lancia 55232693, Lancia 55240571. Opel 55232693, Opel 55240571, Opel 679060, Opel 679124. New product with tags, carefully packaged in a carton. Shipped by a logistics company with the highest quality packaging and transportation.
Product available, immediate shipment from France by express carrier. All mentioned brands belong to their rightful owners; third-party brands, product names, trade names, corporate names, and mentioned companies may be trademarks of their respective owners or registered trademarks of other companies and have been used solely for explanatory purposes and for the benefit of the owner, without any intention of violating current copyright laws.